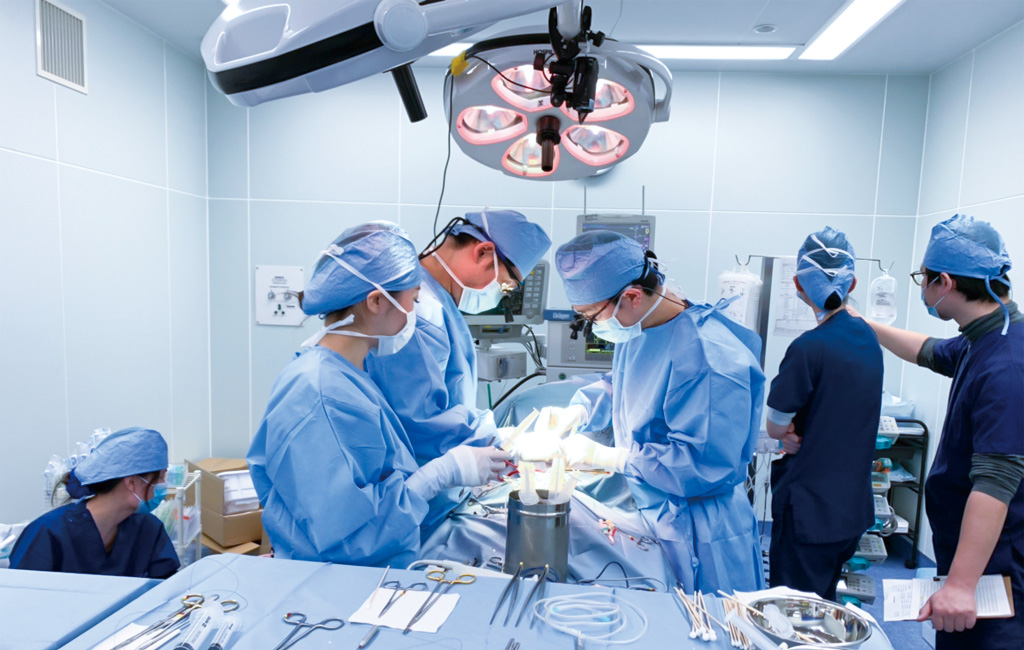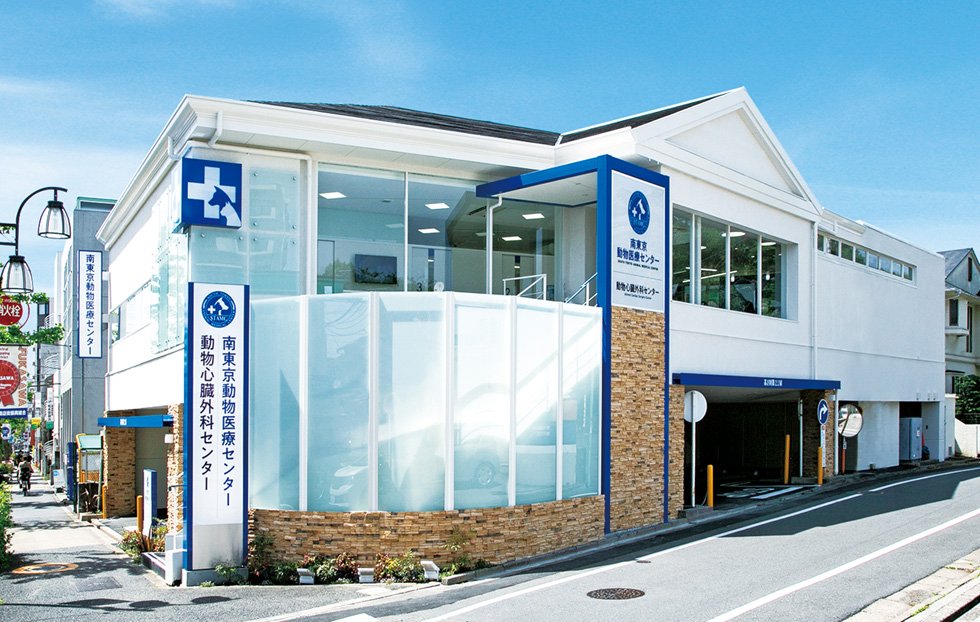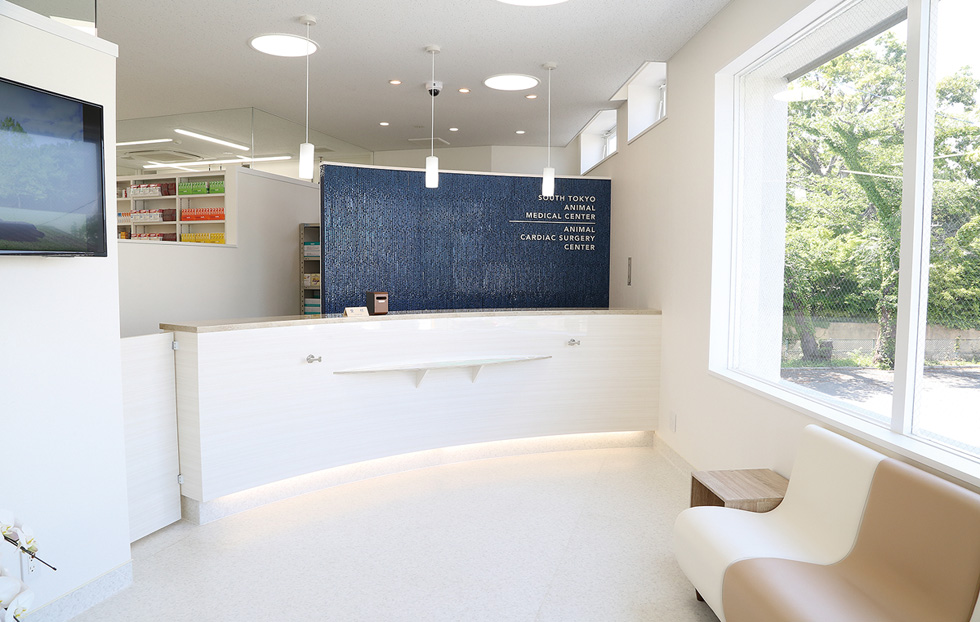 Cardiac Surgery services for Dogs and Cats
Cardiac Surgery services for Dogs and Cats provides surgical treatment for dogs and cats suffering from cardiac diseases.
Myxomatous mitral valve degeneration (MMVD), the heart disease commonly seen in dogs which has long been treated by cardiac medication, nowadays can be surgically corrected as in humans. Our team has also been performing the surgery to treat the condition for many years. Patients with heart disease are at risk of acute deterioration. The condition often worsens when the patient travels a long distance on the way to our service. As a solution to the problem, we provide our service in facilities in the Kanto region (Tokyo Metropolitan, Saitama, Chiba, and Kanagawa prefectures) for safe surgery care. It is our sincere hope that the burden of heart diseases on both canine and feline patients and their owners can be relived as much as it could be. Please feel free to contact us.
Consultation for surgery
The cardiac surgery is available in the following medical facilities below. Please contact the one near your location.
The integrated medical services, from consultation to surgery, are available in all facilities. A letter of reference is not obligatory. However, it is essential to inform us in case your dogs and/or cats have a primary care doctor so that coordination with the primary care provider can be made to ensure safe surgical outcomes. We may contact the referring doctor as well.
Please feel free to
contact us.
Facilities available for our
cardiac surgical services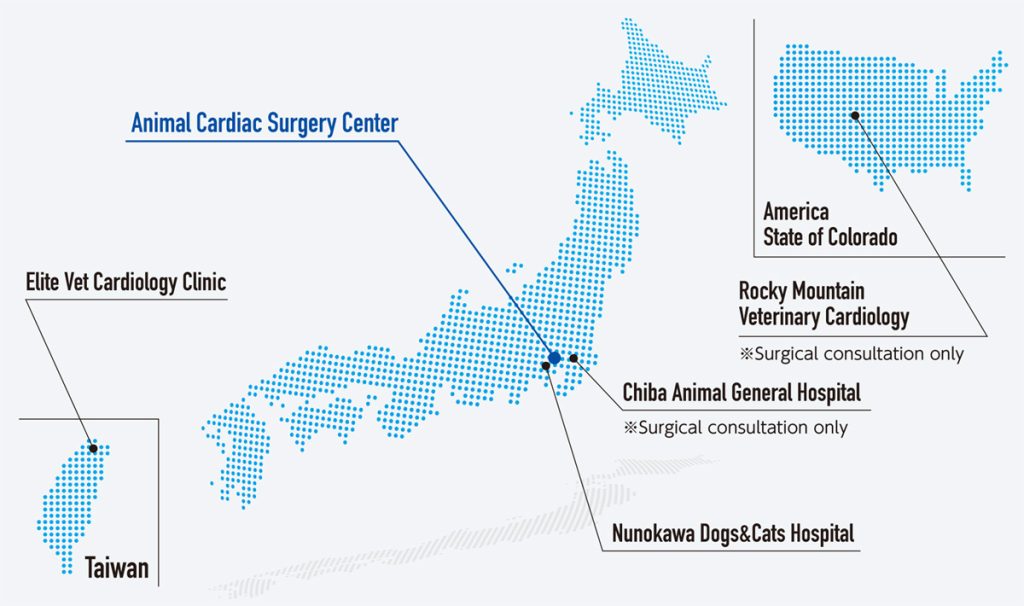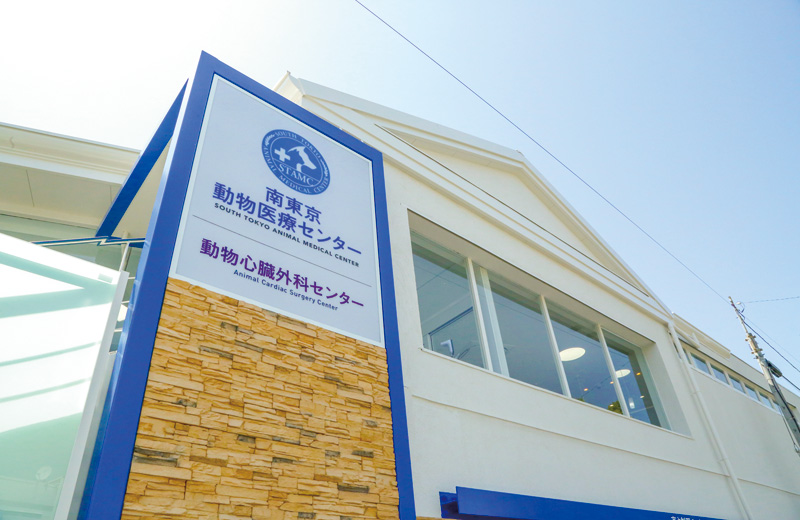 Animal Cardiac Surgery Center
Address
6-2-15 Fukasawa, Setagaya-ku, Tokyo-to Japan
Tel
03-6432-3343
Consultation hours
9:00〜12:00
15:00〜18:00
Animal Cardiac Surgery Center
Contacts regarding the cardiac surgery among facilities listed above may be made. However, these facilities are not affiliated with one another.